Leading By Example
The senior living industry has always been complex and challenging. This is perhaps even more true today. Meeting the needs of this unique industry – and of America's aging population – requires not only experience, but a passion to succeed. At Pathway® to Living, we believe we measure up to the challenge.

Pathway® Corporate Team
Pathway® begins with a foundation of unmatched experience. Our seasoned management team has community- and corporate-based experience with many of the top industry owners and operators in the full continuum of seniors' housing and the full lifespan of communities – from concept and development, to start-up or post-acquisition transition, through lease-up and stabilization. This expertise allows us to provide both proven solutions and creative new approaches that meet the needs of each community we operate.
Our corporate team works closely with community team members to offer the highest level of service, providing unsurpassed guidance and support. In fact, we are available around the clock to key community personnel. Our goal is to work together to excel in occupancy, customer and employee satisfaction and financial performance. It is a win-win-win situation!
Jerome E. Finis, Chief Executive Officer
---
I graduated from the University of Illinois where I was a member of the Fighting Illini football team and captain of the Track and Field team. Athletics has always been an important part of my life and I have continued my interest as an avid golfer, cyclist and tennis player.  Whether participating in a team sport  or developing my skill in an individual practice, it helps satisfy my competitive spirit.   This spirit of performing at our best, supporting our team members, and pushing ourselves to continuously learn is essential in the work we do and to the organization we've created.
As a founding member of Pathway to Living, LLC, Jerry has over 19 years of experience as an operator, developer and owner of over 2,400 units of seniors housing located throughout the Midwest.  He sits on the Executive Board of the American Seniors Housing Association and is the past President of the Affordable Assisted Living Coalition.  As CEO, Jerry is responsible for guiding the company growth and investment strategies.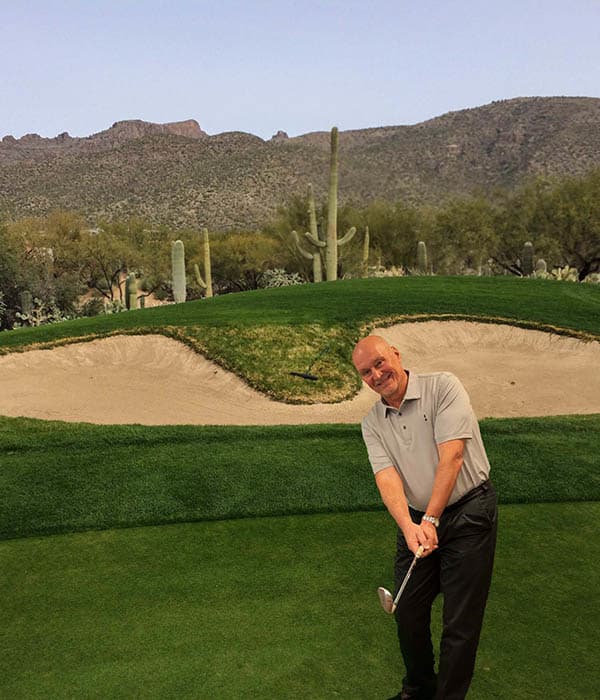 Kate Bertram, Vice President of Operations
---
Besides my beloved Green Bay Packers, I have a great passion for theater. From Broadway to small-town theater houses, I am have a love for immersing myself into the settings of the stories and respect the work and talent of the actors and production teams. I can connect the roles of actors and the work of the production teams to my own teams at Pathway to Living in the practice of their craft, attention to detail, and importance of connection.
As Vice President of Operations, Kate oversees the planning, execution, and monitoring of the Pathway to Living Community Operation teams. She is responsible for operational performance of the community portfolio with a focus on exceptional service delivery, team member recruitment and retention and the fulfillment of Pathway to Living's mission, to change the way society thinks about aging and senior living.
Kate earned her Bachelor's Degree in Finance from the University of Wisconsin-Milwaukee and her Master of Business Administration in Health Services from Mount Mary University. She is a certified Yellow Belt in Lean/SixSigma and a licensed Nursing Home Administrator graduate from the University of Wisconsin.
Kelly Fischer, Vice President of Quality and Wellness
---
I've reached the point in life where I've made the conscious choice to conquer fears rather than regret not doing so. Watching my family engage in activities that I was too afraid to try has ended! Together we now fly in glider planes, scuba dive, kayak on the ocean, and sail to name a few. I'm grateful I made conquering these fears a priority. My family is happy too. I have to admit, the sailing took hold and remains a favorite pursuit, and I love it.Upon reflection, I think we all have the capacity to challenge ourselves to step out of our comfort zones and try something new. Through that process we learn more about ourselves, bringing out the best within us. The only thing that actually holds us back is ourselves.
Pathway's VIVA! philosophy embraces a unique approach toward senior living that not only challenges seniors to live life to the fullest, but encourages them to move beyond their comfort zone, to discover and celebrate their unique abilities. We are never too old to challenge ourselves!
As the VP of Wellness and Quality, Kelly's strategic leadership brings the newest clinical updates to advance the development of current and future wellness programs. She works collaboratively with key leaders to balance the regulatory requirements while adapting and growing the science of wellness and education programs for this ever changing senior environment and those striving to do more to live life to the fullest.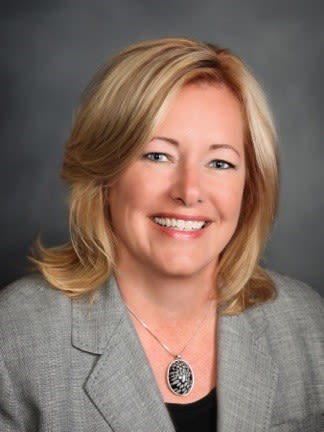 Lisa Rogers, Director of Human Resources
---
Adventurous comes to mind when I think of myself. What is work to one person may be fun for me. It seems to me that fun, happiness and joy are interconnected. For that very reason I enjoy each and everyday and embrace the moments that I have. Whether I'm hobnobbing around the castle at Hogwarts, running on the Great Wall of China barefoot or bundled up watching a good movie, with chocolate, I always make sure I am having fun. I believe that each day is what you make of it, doing something new always excites me and being able to do it with my family and friends is awesome. New adventures and fun are my passion and they run deep within my soul. Living life to the fullest is what drew me to Pathway and the mission we celebrate everyday. I live by this quote to remind myself that there is good in everything we come in contact with: "Happiness can be found, even in the darkest of times, if one only remembers to turn on the light." (J.K. Rowling, Harry Potter and the Prisoner of Azkaban -Spoken by Albus Dumbledore)
Lisa joined Pathway to Living in June of 2010 as the Human Resources Manager and was promoted to her current position. Lisa is a Senior Certified Professional with Society of Human Resource Management and sits on the Assisted Living Federation of America's Human Resource Executive Roundtable and the Advisory Board for SHINE – Senior Care HR Innovation, Networks & Engagement Summit. Prior to joining Pathway, Lisa spent 7 years as the VP of Shared Services at Knight Industries a roofing manufacturing company and 13 years as a Human Resource Manager for General Electric in their financial portfolio. Lisa brings over 25 years of Human Resources experience to the organization.