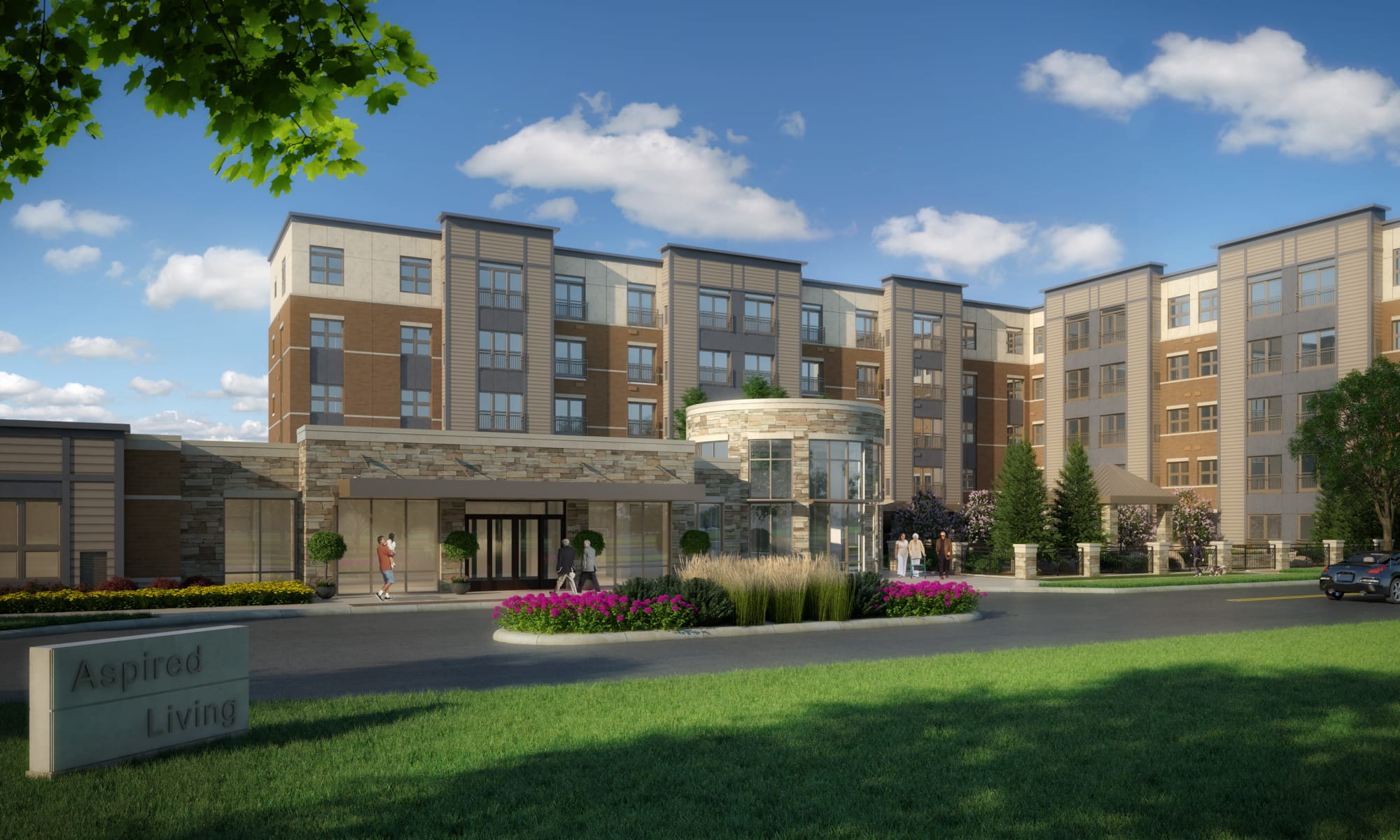 Aspired Living of La Grange opening late 2019

You'll definitely notice the difference at Aspired Living ®  in La Grange, Illinois, a distinctive senior living community offering 116 Independent Living, Assisted Living and Memory Support apartments that invite you to Live Well. Age Well. Be Well. Located at 35 Shawmut Ave.
Live Well at Aspired Living of La Grange
Wellness is at the heart of everything we will do at Aspired Living of La Grange. From VIVA!, award-winning programming that inspires each resident every day to live engaged, connected and fulfilled to VIVA! Plus, which brings coordinated health care right to our residents' apartments, we do all we can to ensure that our residents Live Well. Age Well. Be Well.
Every day is filled with opportunities to learn, share, laugh, grow and thrive. And no two days look the same. Friends gather for delicious meals and lively conversation in our restaurant that features all day dining, or delight in a more low-key meal in the Bistro. The Spa and Salon invites residents to relax and rejuvenate with a spa treatment or massage. The Be Well Fitness Center is staffed with personal trainers to help residents work out safely with optimal results. Our residents will lead programs, share their talents, experience and skills. From woodworking to watercolors, there are no limits to what is possible.
To learn more about our community or to reserve your apartment contact us.
What does it mean to Live Well. Age Well. Be Well. at Aspired Living®?
It means ...
Residing in a state-of-the-art senior living community, custom built with the latest technologies to serve your needs.
Being surrounded by caring professionals who view aging as a vibrant process – a time in life that should be celebrated.
Remaining active, involved and engaged every day, leading the meaningful lifestyle you deserve and desire.
Promoting your complete health and wellness – physically and emotionally.
Enjoying a lifestyle of gracious service, amenities, dignity and independence.
Being immersed in beautiful surroundings, stunningly appointed and designed for unsurpassed comfort and style by the award-winning senior living design firm, Thoma-Holec Design, Inc.
Testimonials
"My mother has been at several assisted living facilities and the staff at other places is good, but your staff consistently goes above and beyond. You have created a staff that's helpful and friendly every time we walk through the door."
—Resident daughter 
Sign up for our monthly E-Newsletter!