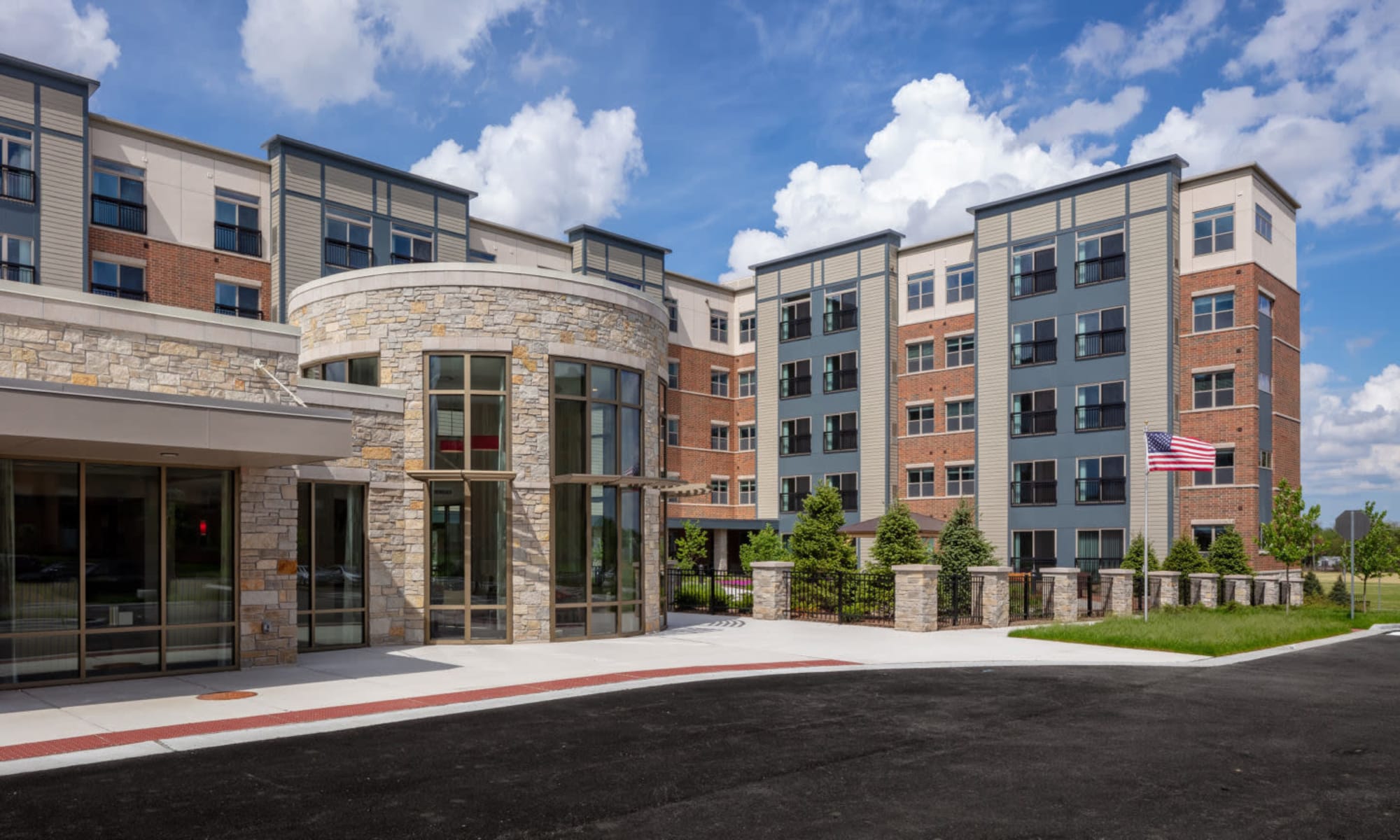 Welcome to
Aspired Living of La Grange

The Aspired Living family is excited to welcome Aspired Living of La Grange to the rapidly growing family of independent living, assisted living and memory care communities. Joining Aspired Living of Westmont and Aspired Living of Prospect Heights, La Grange's newest state-of-the-art assisted living community is providing choices for seniors.
Location is everything! Aspired Living of La Grange is just minutes away from Brookfield Zoo and a bustling downtown lined with unique dining experiences and local attractions. Walk to the Metra stop and head to Chicago or take advantage of downtown La Grange just outside the community. Whether it's venturing out alone or strolling with a group, we'll make sure you're making the most of Aspired Living's uniquely delightful neighborhood.
Step outside your apartment and you'll experience a community offering thoughtful and award-winning VIVA! programs that are proven to enhance your life spiritually, mentally and physically. Aspired Living's team of specially trained wellness professionals are passionate about building unique relationships with every resident and guiding seniors as they set new goals, forge new relationships and live life at their own pace.
Get excited about life at Aspired Living of La Grange. Our team is eager to guide you on the path you want to live -- whether it's enjoying your own city, exploring new ones, spending time with old friends, or spearheading a program of your own, this is your time to live the life you want with the luxury you deserve.
Support to Live Well
Aspired Living is all about creating an environment that is ahead of the curve in wellness, fitness, spirituality, technology and preventative care. As the times and technology are changing, so are we. Residents and their families, along with a Resident Care Manager, will meticulously build a wellness plan that addresses medicine distribution, fitness objectives, nutrition needs and socialization goals.
Community Amenities
Aspired Living of La Grange has been purposefully designed to provide our residents with the lifestyle they deserve. With just one visit, we're sure we can change the way you look at senior living.
Prairie Grass Bistro
The Sycamore Restaurant
Outdoor Terrace Dining
VIVA! Life Room with Demonstration Kitchen
Be Well Fitness Center
Oakwood Library and Technology Center
Santosa Salon and Spa
Twin Lakes Movie Theatre
Outdoor Courtyards with Walking Paths, Gazebo and Gardens
Private Massage Suite
Sign up for our monthly E-Newsletter!