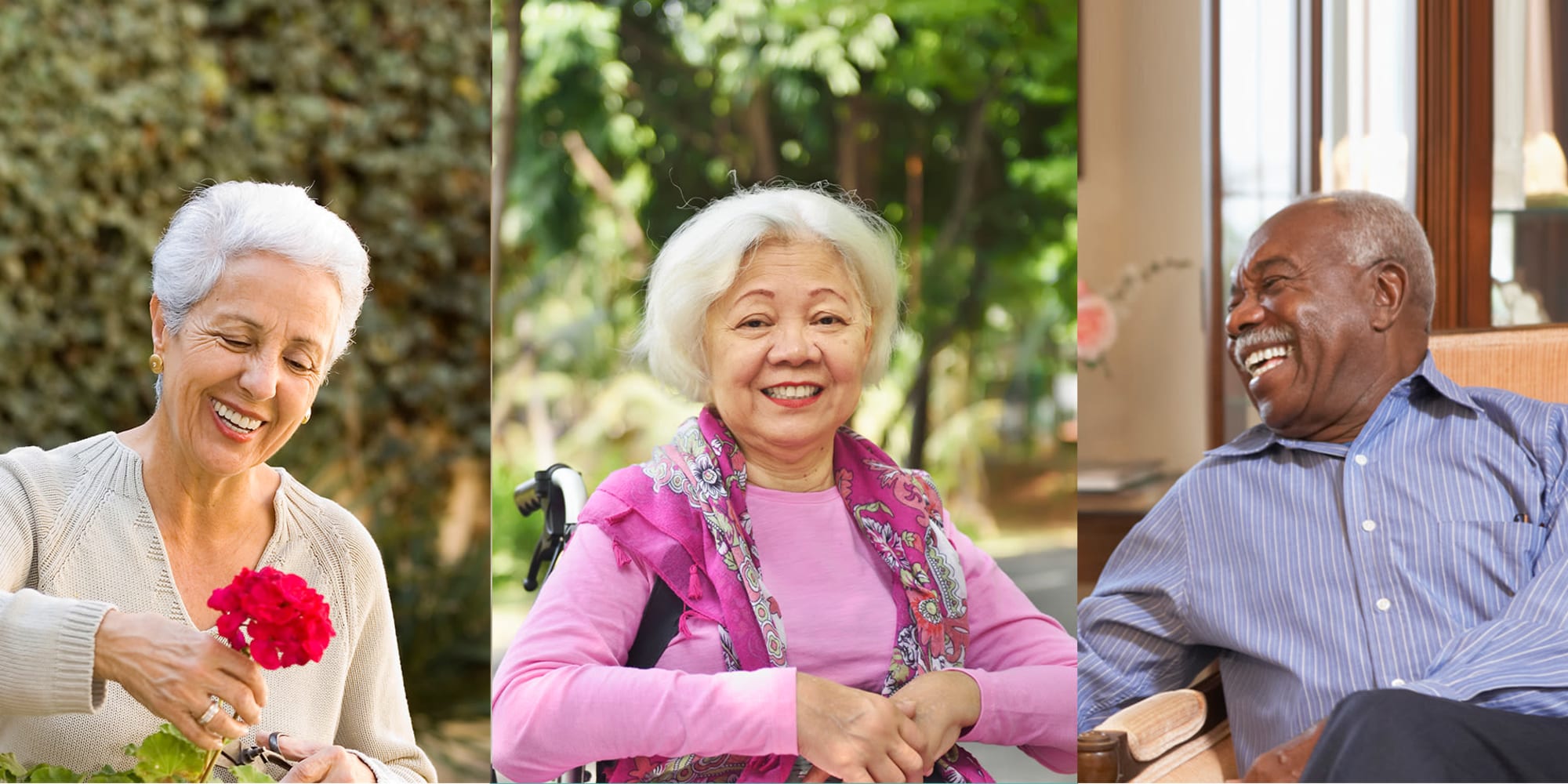 Find Balanced Living at
Grand Victorian of Sycamore

There's something new to discover at Grand Victorian of Sycamore. Our Independent Living and Assisted Living community welcomes you or your loved one home in Sycamore, Illinois. Settle into a cozy senior lifestyle in your private, pet-friendly residence alongside a supportive team of caregivers and appealing amenities and programs.
Celebrate your favorite moments at Grand Victorian of Sycamore. Our Sycamore senior living community fosters an inviting, warm, and friendly environment – whether that means afternoons out in the courtyard with a book in-hand, getting energized with a fitness class, or laughing with neighbors over a nourishing and delicious meal.
At Grand Victorian of Sycamore, we help our residents find purpose, passion, and wellness through our thoughtfully designed programs and health and wellness services. Beyond your apartment door are a variety of programs, classes, and events to participate in. Set goals, learn new skills, foster relationships, and enjoy new experiences at Grand Victorian of Sycamore.
Partake in an engaging art class, head outside to tend to the garden, or get together with friends and neighbors for your favorite card or board game. However you prefer to spend your time, Grand Victorian of Sycamore helps you gracefully age in place and make the most of each day. Find out how you or your loved one can live well, age well, and be well at Grand Victorian of Sycamore, by giving us a call today.
This is Exceptional Living
A leading provider in senior living communities, Pathway to Living offers exceptional lifestyle options to seniors in the Sycamore, Illinois, area.
Pathway to Living is committed to improving the lives of older adults through experience, expertise and a forward-thinking approach. Innovative and ahead-of-the-curve, Pathway to Living has developed a variety of comprehensive programs that elevate the quality of life for seniors. Visit www.pathwaytoliving.com and learn more about how Pathway to Living and Grand Victorian of Sycamore are changing the way society thinks about aging and senior living.
Ideal Amenities
Grand Victorian of Sycamore introduces a refreshing way to live. Our appealing amenities and active monthly event calendar offers you or your loved one a vibrant senior-centric lifestyle. At Grand Victorian of Sycamore you're free to experience everything from gardening outdoors with the sun shinning on your skin to cozying up at your front door for a hallway history lesson. Whether you prefer a more active lifestyle or enjoy leisurely days, Grand Victorian of Sycamore was designed with you or your loved one in mind.
Dining by SenseSations
Monthly Calendar of Events
Dog, Cat & Bird-Friendly Homes
Aging in Place Health & Wellness Programs
Outdoor Garden